Chemical Free Carpet Cleaning in Lawrenceville
Chemical residues on carpet fibers can attract dirt from the soles of shoes as people walk on the carpet, as well as dust that's in the air causing the carpet to become dirty again soon after cleaning. These residues can also reduce indoor air quality which triggers asthma, allergies, and fatigue, not something I would like in my home or yours!
The vast amounts of chemicals used in most cleaning products these days are continuously being linked to allergies and other diseases. Most carpet cleaning products are full of allergens and toxins. Your family and pets are also vulnerable to these products. These products are highly harmful to the environment and your family. Carpet cleaning chemicals get into the air of a room when applied during cleaning, and can also be ingested by kids who play on the floor soon afterward. Besides such on-site health threats, these chemicals can pollute local groundwater if disposed of improperly (such as directly down your drain). This wastewater requires treatment and filtration to neutralize the contaminants.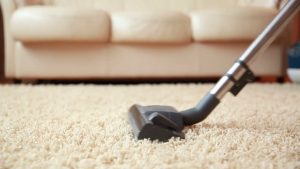 This is why our carpet cleaning in Lawrenceville is chemical free. Our carpet cleaning machine is low moisture, water-marked approved eco carpet cleaner that uses mechanical agitation to clean instead of using detergents. Water and agitation that's it! Cleaning chemical free.
Jack's Carpet Cleaning guarantees your carpets will be completely clean, fresh, sanitized, and deep cleaned without harming the environment or your family home. Because we use little water your carpet is dry within the hour to 2-hour mark. Your carpet will stay looking great for longer and won't wear out with regular cleaning.
Lawrenceville Cleaning FAQs
Q: Do you offer house cleaning services during weekends and holidays?
— A: Yes, we do. And the best part – the price is the same.
Q: What kind of cleaning products do you use?
— A: We use only high-grade eco-friendly cleaning products and solutions to ensure a healthy environment in your home.
Q: What exactly is the difference between hot water extraction and steam cleaning when it comes to carpet clean-up?
— A: We suggest a hot water extraction technique, as it removes dirt and grime from deep within the textile fibers. The steam cleaning method treats only the surface of the carpet and doesn't provide the same thorough results.